The remarkable digital marketing agency
Our team is outstanding. We have done so much with so little for so long, we can now do anything with almost nothing at all! Our goal is to make your business an amazing success! We are good at it!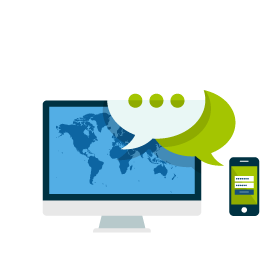 We pursue relationships based on transparency, persistence, mutual trust and integrity with our employees, customers and other business partners.
Our team consistently delivers outstanding results for our clients. We multiply the value of creative ideas with our vast experience in marketing, web development, IT, social media and search technologies to deliver measurable results for our clients. We build a sustainable, meaningful success for your brand.
Our solutions and experience deliver great results across all online marketing key areas; search engine optimization, social media marketing, email marketing, digital marketing, landing page creation, lead nurturing, and sales funnel management. We help you interact and engage your customers online effectively. Robbi, Editor, Content Manager Gaurang – Project Manager Hoshiar – Local SEO Wizard Aleksandar – NGINX Server Speed Expert Muhammad – Funnel Database Guru +1,200,000 Cups of coffee
O U R    V I S I O N
We change the way businesses speak, listen, share and transact online.
Passionate About Our Clients
We deliver, innovative, personal, and passionate service
to each and every client.