Who's got time for that?! Well, when it comes to social media and interacting with your followers and community, you need to make time. Automation helps you get more done in less time and that could free you up to interact with those who are commenting and sharing your content.
Today, more than ever, you need to have a social media presence and you need to be there "live" for your followers. If they see that every post you share comes from a scheduler and that you never comment or share information when they interact, they will stop interacting. When you use the scheduler, but you make time to "talk" and be social, your followers will remain loyal!
Automation Helps Get More Done In Less Time
We are all about saving time, especially if that frees you up to focus on other (perhaps money-making) tasks without losing sight of who's bringing you in your income — your fans and followers.
We believe in automation for several reasons including:
Enhance your brand awareness by being more visible. The more you're on social and the more your followers interact with you, the higher your content will rank in a search and frankly, the more Facebook will push your content onto the pages of your followers. If Facebook, for example, sees that you're active on social and that your followers are interacting, they will want to make certain your content shows up. After all, if you're seeing activity, you're more likely to do an ad spend, right?

Increase your presence. If you have social media pages, but don't post — does your business truly exist? It's like a tree falling in the woods — if you're not there to hear it, does it make a noise. If you have a social media page, but you're not posting — do you truly have a presence? Share information that highlights your expertise and that your followers will find interesting. In other words, don't always be selling.
Make life easier. If you have a few hours, or minutes, of downtime, why not go online to your social media scheduler and load it up with a few days' content? Save room for spontaneous content, but work from an editorial calendar and upload that info and your images to your scheduler. You can then set it and forget it and spend other time interacting live.
 Be social. Be present. But don't think you need to be live on your page all the time. Do you have a social media editorial calendar? Is your social media strategy robust and bringing in fans and followers and more importantly, customers? If not, call us. 
Rex Richard - Founder and CEO, Peak Dynamics LLC Innovator, WordPress and Multisite "Niche Market Master", Writer, Speaker, Trainer, Business Coach, Serial Entrepreneur.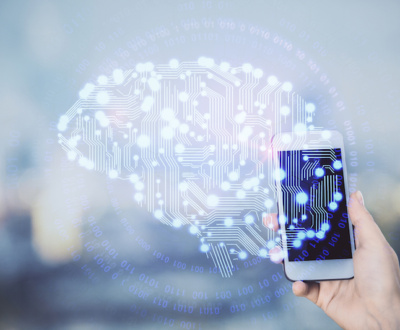 In the world of technology, Artificial Intelligence (AI) has emerged as a…
[easy-share counters=1 counter_pos="inside" native="no" hide_total="yes" fullwidth="yes" fullwidth_fix="100"]