Remember that almost twenty-four hour period in 2021 when Facebook was inaccessible? Did you go into panic mode because you couldn't make sales or interact with potential customers? Did you worry that all the time, money and effort you'd put into your Facebook following was all gone? That you'd lost it all? If that's the case, and I saw so many of my Facebook contacts losing their minds because, "how will I stay in touch with friends, family and business owners?" Well, if that's the only way you have to stay in touch, you have larger issues than putting all your eggs in the Facebook basket.
We're going to talk today about how to generate biz thru your website and how to not build your entire business on rented ground. You need to build an email list, cultivate your contacts and be able to access them even if Facebook went away tomorrow. Don't build your business on rented ground — I tell my clients and coaching members that all the time.
How To Generate Biz Thru Your Website
When you have built your website to the point that it can generate business while you sleep you are on your way to business success with less effort!
Make sure you're using keywords and key phrases that will get your site found in a search. You can't make sales if no one can find you. Contact Rex Richard for a free quote for social media, website building and SEO assistance. Use keywords in your niche area and those loosely related to your niche. Search for your competition and see how they rank compared to your business.
Blog and blog consistently. Write quality content. Use keywords and key phrases. Highlight your expertise. Answer frequently asked questions. Offer content that potential customers and current customers want. Be the go-to expert.
Do you have a call to action (CTA)? Don't let a visitor to your website leave without your having directed them to a particular action. Buy now. Read more. Sign up for my newsletter. Grab your coupon. Schedule a free consultation.
Keep readers on the site by linking them back to relevant content within the article they are reading.
Measure your success by analyzing your analytics. Install Google analytics and other tools to help you discover how people found you, what key words they're using, how long they stay on the site and what page they stay on the longest.
Is your website working for you? Is it set up to let visitors buy or sign up or otherwise give you their money or their email address or time on their schedule? If not, you're losing money. Get your website working for you today!
Rex Richard - Founder and CEO, Peak Dynamics LLC Innovator, WordPress and Multisite "Niche Market Master", Writer, Speaker, Trainer, Business Coach, Serial Entrepreneur.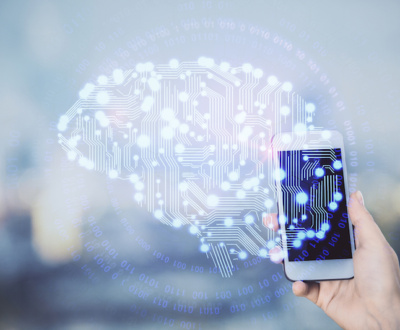 In the world of technology, Artificial Intelligence (AI) has emerged as a…
[easy-share counters=1 counter_pos="inside" native="no" hide_total="yes" fullwidth="yes" fullwidth_fix="100"]