Earning passive income is the dream and goal of many entrepreneurs. How to generate passive income from your blog is a question our clients ask us regularly. Passive income means your blog is working for you even while you sleep.
Yes, there is work involved to get your blog to realize its passive income potential, but once you've created product and have honed your services, your blog can keep money flowing into your bank account even when you're not actively "working it."
How To Generate Passive Income From Your Blog
You have probably read online stories of people who are earning six figures on their blog with passive income. Those are great stories, but that didn't happen overnight. When you begin your path toward passive income you may see enough cash to buy a coffee a week before you expand to the point where you are earning hundreds or even thousands of dollars in passive income.
The more product you have to sell and the more you promote what you've got for sale the more you will likely earn.
Here are three steps to help you earn money while you're not in front of your computer.
 Have a solid niche. What is your expertise? What can you take from your expertise and turn into a saleable product or service? Can you "teach" classes? "Teach" as in you record the classes once and then someone can download it and learn from it and you're generating passive income from something you've done once and is now being turned into a passive sale. Find a way to make your niche stand out from the crowd and find a product or service that addresses a pain point.
Spend money on ads. Sharing your site and your products on social media is now a pay for play game. Content simply isn't being seen without an ad spend. Determine your ideal demographic and your ad spend then budget for it. Use Google AdSense or Facebook, Twitter or LinkedIn ads to push your information out to your ideal audience.
If you don't have goods or services right now to sell, consider affiliate links. Amazon, for example, lets you set up an affiliate account and when you use that with a product you're mentioning on your site and a sale is made, you can earn affiliate commission. You can also promote someone else's program and earn commission. If you're using affiliate links to make money, don't bombard your readers with a blog post that is essentially one affiliate promotion. Work affiliate links seamlessly into your content. If you're not sure how to do that, ask us, we can help!
Slow and steady wins the passive income race, but if you're not trying affiliate marketing or to make passive income… you will never earn any, right?
Ask us if you're struggling with how to make passive income. We have ideas and can help!
Rex Richard - Founder and CEO, Peak Dynamics LLC Innovator, WordPress and Multisite "Niche Market Master", Writer, Speaker, Trainer, Business Coach, Serial Entrepreneur.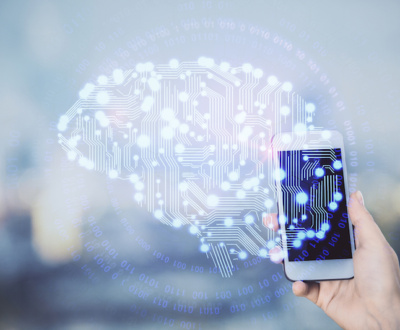 In the world of technology, Artificial Intelligence (AI) has emerged as a…
[easy-share counters=1 counter_pos="inside" native="no" hide_total="yes" fullwidth="yes" fullwidth_fix="100"]