How To Write An Effective Welcome E-mail
Someone has come to your site, downloaded the free product or giveaway you used to entice them to give up their name and email address. Now what? It's the "now what" that many entrepreneurs get hung up on because they have captured a potential new client, but they don't nurture them or build upon that relationship. Here are my five thoughts on how to write an effective email that nurtures your new potential client:
Sent the welcome email immediately. If they sign up today on your site, but you don't have a welcome email scheduled to go out for a few hours or even a few days from when they originally signed up, you have missed the opportunity to cultivate a warm lead.
It's not a one and done event. You need to set up an email funnel that reaches out to those who've signed up for your newsletter or whatever you're offering and stay front of mind.
You don't want to write to them daily, but you certainly don't want to neglect them and only reach out quarterly. Find a happy medium and stick with it.
The message should make sense to your audience. If you have segmented business offerings and you are offering more than one download to attract different clients, you need to make certain the messaging is tailored toward the audience you're sending the message to.
Have a subject line that draws the reader in and won't land your message in the spam folder. If you don't get the click to open that email once it hits the inbox, your internal message won't matter because they won't see it. Test your subject line before you hit send.
Don't forget to add a call to action in every message you send. You don't have to add a "buy me now!" message, but you do want to prompt action. Whether it's "read my blog," "sign up for a complimentary consultation" or "attend my webinar." If your email subscribers are opening the message, lead them toward an action.
Remember, your email hitting a client's inbox is like your having been invited into their home. Respect their time and their belongings and nurture your relationship. Haven't started an email funnel yet but know that is going to be part of your 2016 offerings? Give us a call to get the process started.
Rex Richard - Founder and CEO, Peak Dynamics LLC Innovator, WordPress and Multisite "Niche Market Master", Writer, Speaker, Trainer, Business Coach, Serial Entrepreneur.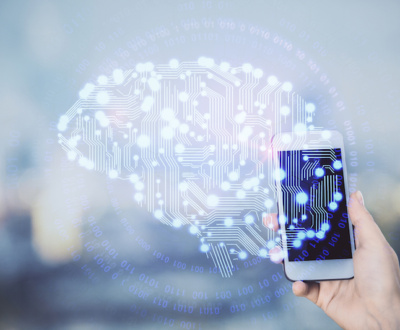 In the world of technology, Artificial Intelligence (AI) has emerged as a…
[easy-share counters=1 counter_pos="inside" native="no" hide_total="yes" fullwidth="yes" fullwidth_fix="100"]