Social media is about being social BUT that doesn't mean you can't make use of automation. If you have a few free minutes and can jump into your social media and get posts set up for a few days in advance, then by all means do so! We have three reasons to automate your social media but a few caveats the biggest being that you still need to interact "live" if someone is commenting on a post. If someone comments, they would appreciate a comment back — be social on social media.
As an entrepreneur and swimming pool contractor or service professional, you don't have time to be on social media 24/7 — if you want to grow your business, that is, What you can do, though is make use of social media schedulers and use those to your advantage to help you be present on social without having to truly be there all the time!
We don't suggest posting all of your social media with a post scheduler, but if you do so with some of your posts you have control of social media to build your branding while still doing your core business. 
Three Reasons To Automate Your Social Media
The benefits of automated social media posts are these:
It simplifies your to-dos. Just because social media is never turned off, doesn't mean you can't ever step away. Use a social media scheduler to stay in front of your ideal clients, while still taking care of business. There is a myriad of social media schedulers from which to choose and some are even on the native platforms. For example, Facebook wants you to use its creator studio tool and will bump your posts up in the streams of followers rather than using a third-party scheduler.

You can increase your social media presence by being on social media — that makes sense, right? If your followers rely on you to post great info on Monday, Wednesday and Saturday they will be on the lookout for it, but that doesn't mean you have to be there live posting it. However, if someone comments on your social media share, make sure you comment back and connect within the first day, if at all possible.

Brand awareness, unfortunately sometimes, requires you to have a social media presence and that you're active on it. New customers want to work with businesses they know like and trust and your social media presence and posting helps build that relationship. 
Reach out to Rex Richard of Peak Dynamics and he and his team can help you create a social media strategy and help you set up your automation. What are you waiting for?
Rex Richard - Founder and CEO, Peak Dynamics LLC Innovator, WordPress and Multisite "Niche Market Master", Writer, Speaker, Trainer, Business Coach, Serial Entrepreneur.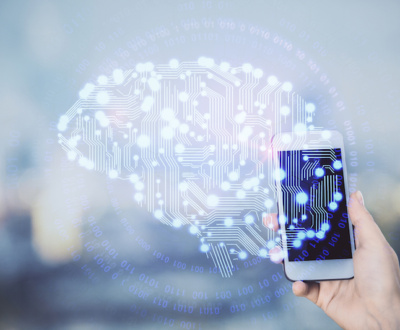 In the world of technology, Artificial Intelligence (AI) has emerged as a…
[easy-share counters=1 counter_pos="inside" native="no" hide_total="yes" fullwidth="yes" fullwidth_fix="100"]