Are you spending money on Facebook, or another social media platform to pay for ads? How much return are you seeing? What is your social media marketing ROI (return on investment)? If you are buying ads, but not spending time analyzing the cost per click or the rate of click-through and sales per ad, are you wasting your marketing dollars?
Remember, not every business owner is going to find his or her ideal client on Facebook. Your client may be on LinkedIn or you may have a client who isn't on social media at all. We realize that seems a foreign concept, but it's true.
How well are you handling and managing social media conversations and conversions? Do you find yourself at the end of the month, out of advertising budget but no richer in the bank account? Is your strategy worth it?
What Is Your Social Media Marketing ROI?
Before you throw money on social media, ask yourself these questions.
 Is your ideal customer on the platform you're spending ad dollars on? Just because your ideal client is on LinkedIn or Twitter and not Facebook doesn't mean you don't have a Facebook experience, but it may mean you don't spend your ad money there.
Paying for ads is one thing, but if your ad gets served to a potential client and he or she comes to your Facebook page or other social page and there is no content or conversation or if they go to your blog and you haven't posted in ages, will they think you're a viable business? Probably not. Make sure your social platforms and blog and website are up to the task of welcoming in a new client.
Be conversational with potential followers. Ask questions. Start conversations. Respond to people who interact with you.
Use hashtags. Claim a hashtag for your business and use it. Also use hashtags that others use #MotivationMonday #TipTuesday #ThankfulThursday, etc.
If a customer complains about you on social media, answer them there. You don't want to get into a name-calling, finger-pointing with them BUT you do want others to see that you are responsive to concerns. Tell the person, you'd love to discuss their concern and that you will reach out to them via email or phone and thank them for having reached out. Don't delete the conversation/complaint. The person will know and that makes your business look shady and will escalate the person's anger.
 Calculate how much you're spending in advertising and also how much time and effort you're putting into social media and make sure it's a viable part of your overall marketing strategy. If you're not sure, reach out to Rex Richard and request a free consultation. 
Rex Richard - Founder and CEO, Peak Dynamics LLC Innovator, WordPress and Multisite "Niche Market Master", Writer, Speaker, Trainer, Business Coach, Serial Entrepreneur.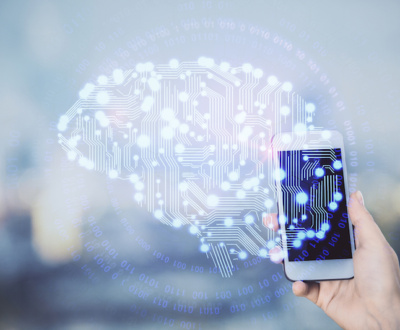 In the world of technology, Artificial Intelligence (AI) has emerged as a…
[easy-share counters=1 counter_pos="inside" native="no" hide_total="yes" fullwidth="yes" fullwidth_fix="100"]