When word came down that Facebook was going to be changing its algorithms the internet went wild with speculation. The proposed changes would seem to have the biggest impact on business pages and what is seen in the newsfeeds. Will Facebook's changes impact your business? That remains to be seen, but from what we've heard and read Facebook is "going back to its roots" of the platform being about "person to person communities." That's great. That is how Facebook started, right?
Will Facebook's Changes Impact Your Biz
Facebook Founder Mark Zuckerberg was quoted as saying, "Facebook was built to bring people closer together and build relationships. One of the ways we do this is by connecting people to meaningful posts from their friends and family in News Feed. Over the next few months, we'll be making updates to ranking so people have more opportunities to interact with the people they care about."
For companies that have relied on using Facebook to help build their business and extend their reach they will definitely need to make some changes. For most, it will be a matter of understanding what you want to accomplish with your brand or product and align that goal with what your consumer or ideal client is looking for.
Some businesses may find they need to rely more on ad spend to reach their ideal client and that is the cost of doing business. Ad spend should be part of your overall marketing budget, but don't just spend money on ads without having a marketing strategy in place behind the spend.
What can a business owner do? 
Listen more actively to what your ideal customer is talking about
Understand what they need, what they want and how they want it delivered
Learn who the influencers are in your unique market
Reach out to those influencers and partner with them to extend your reach
Influencers will be the go-to professionals in this changing Facebook world.
Business pages will likely see their reach decrease as the space in the Newsfeed will be populated more heavily by content created by friends, family and other community connections the Facebook user has.
If you have a businss page it is more important for you to be online interacting with those who like, comment or share the content from your pages. From our research it appears that Facebook want to amplify what it deems "meaningful conversations." When we stop to consider that social media has the word "social" right in it, we can see how making our business pages more social and more interactive is key to success.
What questions do you have about the Facebook changes? Reach out and let's discuss your marketing strategy.
.
Rex Richard - Founder and CEO, Peak Dynamics LLC Innovator, WordPress and Multisite "Niche Market Master", Writer, Speaker, Trainer, Business Coach, Serial Entrepreneur.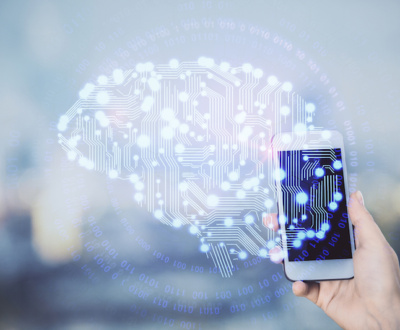 In the world of technology, Artificial Intelligence (AI) has emerged as a…
[easy-share counters=1 counter_pos="inside" native="no" hide_total="yes" fullwidth="yes" fullwidth_fix="100"]