Hello! Is there anybody out there? If you find that your social media comments and updates are not garnering any conversation in return, you may be wondering what happened? Is it the new Facebook algorithm that is leading to the overwhelming sound of crickets when you post? Maybe. Maybe not. Here is what if have found are 5 ways to fail at social media.
This may sound a bit tongue-in-cheek and it is, but these are truly ways in which business owners can attack social media with no results. If you want to put time, effort and perhaps money into your social media efforts, you want to get a return on your investment, right? If that's the case — and of course it is — here are ways to take control of your social media and stop "failing."
5 Ways To Fail At Social Media
Me. Me. Me. It's all about you! Right? You're talking about your business or services so of course it's about you. Stop right there and look at your social media pages. Sure, you are great. Of course you sell a product. Naturally you want to make sales. BUT you need to understand that social media is a conversation. You need to talk about how your product can help someone else. Make it about THEM and how you can help THEM not about how wonderful YOU are and how great your product is.
You post but don't interact. If you're using a social media scheduling program to share your updates, that may be a great timesaver, but if you're posting and not interacting, your followers will come to understand it's a robot making your posting and will stop commenting. If you have an audience who is engaged or with whom you want to engage — you need to be there, in real time, to reply.
Hhhmm when is the last time I looked at my Facebook page? If you have to think about it, then you're failing at social media. Your business's social media pages need to be monitored, nurtured and be active. You need to have a schedule for posting, for commenting, for growing the page. If your social media pages are afterthoughts, you're hurting your business, more than helping it, by even having a presence. You need to have a strategy behind your social media interactions and engagement.
What is success? If you're posting, but not paying any attention to your insights are you achieving success? Before you can measure it, you need ot know what you're looking for. Do you want new followers? Do you want clicks from your Facebook page to your website? Do you want to make sales from the page? Know your goals and put metrics behind them.
You've already said that! There is no reason you can't share the same blog post on several different social media platforms BUT change the wording of the status update. Change out the photo. If you have one person who is following you on Facebook, Twitter, LinkedIn and Instagram and they see the same image, the same update and the same excerpt they will eventually become "blind" to your postings on the other platforms once they've seen it on the first. Step up your game and give different info on each platform — yes it will take more time, but it will be worth the effort.
Where do you struggle with your social media strategy? We can help!
Rex Richard - Founder and CEO, Peak Dynamics LLC Innovator, WordPress and Multisite "Niche Market Master", Writer, Speaker, Trainer, Business Coach, Serial Entrepreneur.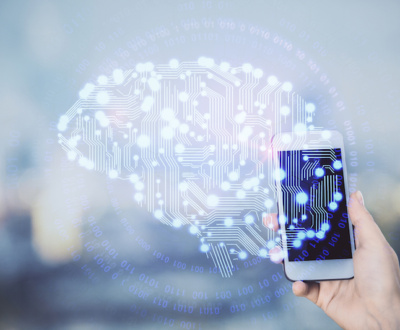 In the world of technology, Artificial Intelligence (AI) has emerged as a…
[easy-share counters=1 counter_pos="inside" native="no" hide_total="yes" fullwidth="yes" fullwidth_fix="100"]