Have you ever heard that consumers want to do business with someone they, "know, like, and trust?" It's true. It is one of the reasons for "shopping small" or "buying local" and why the big stores sometimes struggle to compete with local-home town stores. Sure, the Walmarts and Amazons of the world do offer ease in shopping and that makes them convenient.
You, as small business owners, cannot likely compete with those giants and that's why you need to build trust and to that end we have 5 ways to be authentic in business because that is what consumers are looking for. Shoppers want to have a face to connect with a brand. Do you get warm fuzzies for Nike or do you get warm fuzzies for a local shoemaker (if there is such a thing). Do you want to eat at a big fast-food chain or would you prefer to eat at Mom and Pop diner because there is a Mom and a Pop on-site? We'd prefer Mom and Pop.
5 Ways To Be Authentic In Business
Let your customers get to know you, here's how.
Put your headshot on your website and on social media. Use professional headshots, but depending on the type of business you're running, consider having a few playful photos. You could be a swimming pool contractor and have your professional headshot, but you could also show a photo of yourself having fun in a pool or wearing shades lying on a flamingo raft. Be professional but also be personable.
If you have a staff or even vendors, post brief bios and photos of them. All of you should put a brief, "you'd be surprised to know…" this about them. These can be fun and intriguing.
Even though you're being real and authentic, that doesn't mean you post photos of yourself dancing on a table with a lampshade on your head at the company holiday party. It also means you want to post social media updates that are full of updates and emojis. Be professional and spell correctly and use emojis judiciously.
If customers have a comment, compliment or complaint answer them and interact with them where they have posted. Don't get into a long, drawn-out conversation with someone who is complaining, but do write and say, "hey, we're sorry to hear you were unhappy… please PM me your address or phone number and let's talk about this." This lets everyone know you take everything seriously and also helps the complainer feel heard.
Share the love by liking and following others and by sharing their content and tagging them. They will, hopefully, return the favor.
Don't let the idea that being authentic feels like a cliche — it isn't. It's a great business practice and one that could help you rise above the competition.
Rex Richard - Founder and CEO, Peak Dynamics LLC Innovator, WordPress and Multisite "Niche Market Master", Writer, Speaker, Trainer, Business Coach, Serial Entrepreneur.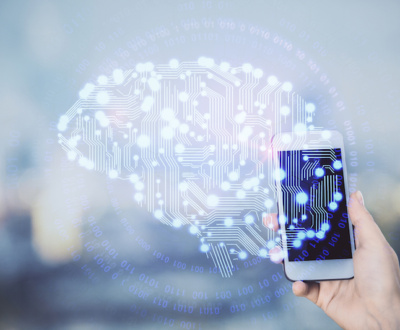 In the world of technology, Artificial Intelligence (AI) has emerged as a…
[easy-share counters=1 counter_pos="inside" native="no" hide_total="yes" fullwidth="yes" fullwidth_fix="100"]