We've mentioned many times that one way to grow traffic to your website and to grow your business is through the structured use of blogging as part of your overall marketing and business building strategy. If you're new to blogging or are immersed in running your business you may struggle with blog topics. We have 5 ways to come up with blog topics that will help take some of the stress out of that particular task.
If you still don't have the time or the desire or skill to write a blog post, you can certainly hire that task out to any number of talented individuals. Ask us for a referral if you need one.
5 Ways To Come Up With Blog Topics
Answer a question. Do you answer the same, or similar, questions from your followers on a regular basis? If so, turn that into a blog topic or a series of blog topics. Answering questions will help show your expertise, help you hone your niche and give you an easy way to plug in some content to your website and blog.
Read. If you're an entrepreneur, you need to commit to always learning. To do this, read trade publications, books by experts in your field. Stray off the beaten path and read books that are about business ownership in general to round out your in depth niche knowledge. Share what you're learning. Read about how to blog and that will help you be a better blogger! Not everything you read needs to be digested back to your ideal customer, you need to learn for knowledge's sake.
Update and repurpose. If you have blog posts that you can update and rewrite, do so. If you have blog posts that you can repurpose into other content, do that! For example, if you have a blog post that is a "top ten list" take each of those points and make a short video, put that "top ten" into an infographic, Find a way to re-use what you already have. If you're doing this, start with your most popular posts first.
What is the competition doing? Check out your competition. You never want to copy their blog topics, but you can certainly use their topics as idea starters for your own blogs. Look and see what their readers are saying about the topics, what kind of questions they're asking and what trending topics they notice.
Mine social media. Don't avoid social media — no matter how much you may want to. It is a wealth of information and a valuable spot for ideas and for inspiration. See what people are saying. What problems are they having? How can you and your products or services address their pain points? Be the go-to expert when you see a problem to be solved.
Bonus tip: Always keep an idea notebook, whether that's a paper notebook or a document on your smartphone. Jot down blog ideas when they come to you and put them into your editorial calendar. You will be glad you did when you sit down to write that next blog post!
Rex Richard - Founder and CEO, Peak Dynamics LLC Innovator, WordPress and Multisite "Niche Market Master", Writer, Speaker, Trainer, Business Coach, Serial Entrepreneur.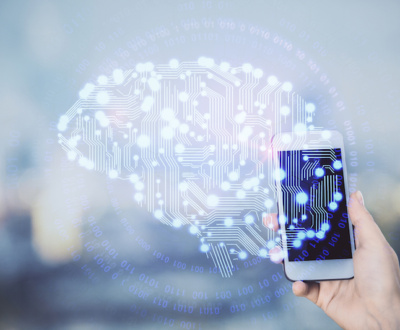 In the world of technology, Artificial Intelligence (AI) has emerged as a…
[easy-share counters=1 counter_pos="inside" native="no" hide_total="yes" fullwidth="yes" fullwidth_fix="100"]