Marketing is something that every business owner needs to master — or hire someone to manage. We have 7 ways to better market your business because if you don't have traffic to your site how will you make sales?
Get inside the mind of your readers:
What do they want? Information
How can you reach them? Your content
Who are your customers? Know your demographic
In the past, having a website was a differentiator. Then having a blog or a Facebook page was what you needed to set yourself apart. Now, let's face it "everyone" has a website, blog or social media presence. How do you make your online marketing bring in readers and make sales?
7 Ways To Better Market Your Business
It's not enough to have a social media presence or a website or blog. You need to "work it" in a way that makes sense with your marketing strategy and with the products and services you sell.
Who is your audience aka your ideal customer? Remember, you're not writing to everyone — you're writing to your unique audience in your unique niche. Focus your efforts on that market.
What is the competition up to? You don't want to copy what they're doing, but if you have an idea for something you believe is unique, check and make certain it truly is. Look at what you're doing compared to what they are doing. Are you missing the mark on your marketing?
What is your differentiator? Know your niche and stay in your lane. What do you do that is unique from the competition? What do you do and how do you do it that is different? Remember, being the "lowest price in town" is not a way to differentiate yourself.
It's all about them. Yes, you're the expert in your niche, but your content needs to be about the reader. Your content needs to address their pain point and be all about them and their needs.
Do you have a way to show how your products or services have changed the lives of other customers? Use examples and testimonials.
Speak their language. If I am not in your industry, chances are I don't know your acronyms. Your readers won't be impressed; they will be turned off because they just don't understand what you're saying.
Appreciate their time. Make your blog posts and social media posts as short as they can be to still deliver the message. Use bullet points, numbered lists, graphics, etc. to make the content easily digestible.
How well did your blog and website work for you this past year? Are you ready to take your marketing and your social strategy to the next level? If so and if you don't know how to begin, drop me a line in the comments or contact me here for a free quote.
Rex Richard - Founder and CEO, Peak Dynamics LLC Innovator, WordPress and Multisite "Niche Market Master", Writer, Speaker, Trainer, Business Coach, Serial Entrepreneur.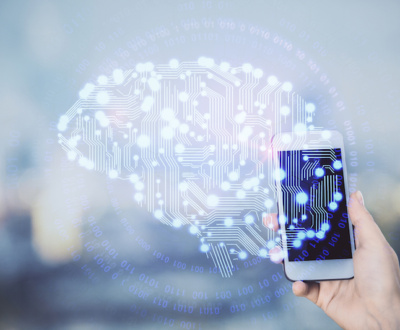 In the world of technology, Artificial Intelligence (AI) has emerged as a…
[easy-share counters=1 counter_pos="inside" native="no" hide_total="yes" fullwidth="yes" fullwidth_fix="100"]