If you're like many of us, you've been spending a lot of time in front of the camera doing Zoom meetings with clients, colleagues and your family. If you're getting accustomed to being on camera in that space, why not use video for your business. Are you using video marketing? If not, you should be.
Viewers and visitors to websites love video. Going live on Facebook is a way to change your page's algorithm on your page and even get more viewers. That sounds like a win-win, right? If you're trying to thrive in business, then we imagine you'd prefer to have more visitors and potentially more clients.
Are You Using Video Marketing?
You don't need a studio or a production team to make use of video in your marketing. In fact "raw" video is more authentic and that is what people are searching for. They want to feel they know, like and trust you and they are more likely to get that feeling if they see you in a raw video rather than one that has been produced and choreographed.
Don't go so "raw" that you're recording from a closet or have bad sound. But you can' probably do without the dogs barking or the neighbor mowing his law in the background, right?
Don't do live simply because "everyone else" is. Go live when you have something to say. Go live as a way to repurpose your blog content. Take a blog post, break it into video snippets and viola — more mileage out of your blog content.
Announce that you're going live. When you are getting ready to go live Facebook will put a message to your followers that it's happening so they can watch if they're there.
Go live if there is breaking news in your industry.
You don't have to have a script or be rehearsed, but do you what to know what you're going to say. Write down some talking points then get talking!
Check your sound and lighting before you go live. You don't want to make viewers wait while you mess around with lighting and sound. Be ready when you hit "live."
Have fun. You're not walking to the gallows, you're going live on camera. Relax and have fun.
What have you been using video for in your business? Have you been using it? If you're still struggling to use video, connect with us we can help you get better at it and put together a video marketing strategy.
Rex Richard - Founder and CEO, Peak Dynamics LLC Innovator, WordPress and Multisite "Niche Market Master", Writer, Speaker, Trainer, Business Coach, Serial Entrepreneur.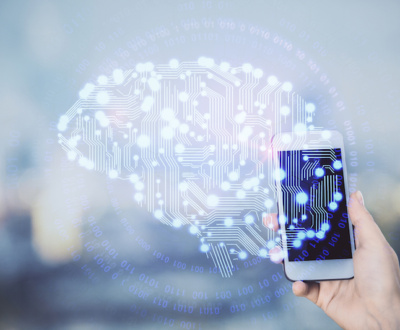 In the world of technology, Artificial Intelligence (AI) has emerged as a…
[easy-share counters=1 counter_pos="inside" native="no" hide_total="yes" fullwidth="yes" fullwidth_fix="100"]