Blogging for your business is great. Sharing information on social media is ideal. BUT getting people — aka potential customers — onto your newsletter list is what you really want to do. How to get your newsletter opened is a question our clients ask us all the time. It makes sense: If you're preparing a newsletter and no one is opening it, clicking it or reading it, why should you bother?
We get it! That's why we have tips to help you amp up your open rates. If you're getting ready to hit send on your next newsletter, and if you're sitting back crossing your fingers and hoping someone will open it, we're here to tell you — you need a strategy.
Keep in mind that people on your newsletter list WANT to be there. They WANT to hear from you. You must have offered them something that convinced them to sign up and give you access to their inbox. Deliver on the promise they're hoping you are giving them when you send your enewsletter.
Make sure your message is "click-worthy" and compelling and shines through the clutter in their inboxes.
How To Get Your Newsletter Opened
Make sure they know it's from you. If people signed up to receive a newsletter from "Time Management Guru" make sure your newsletter clearly states that. If they are expecting to hear from "Jane Doe Industries" keep that as the name they see in their inbox. Don't be clever or you won't get opened.
Make sure it's mobile friendly. Most people read newsletters, emails and blog posts on their phones or tablets, your newsletter needs to open quickly and easily and be mobile device friendly. Don't use a lot of graphics that will slow down the open rate. Too much text is unappealing — readers are skimmers, give them bite-sized bits of info and encourage them to click to your website to read more.
Focus on the subject line. Keep it short and snappy and relevant to the content. Do not use click bait to get people to open your newsletter. Click bait are those headlines that read, "She adopted a puppy and you won't believe what happened next!?" Then you go to the article and it's about how she adopted a puppy and a kitten and they lived happily ever after. The subject line should be intriguing, not vague, and offer information the reader expects from you. You need to craft a subject line that won't land your enewsletter in the spam box (the word "free" usually gets the newsletter dumped into spam). You also need a subject line that fits on a mobile device; an iPhone chops the subject line at 32 characters. A subject line longer than 50 characters might be marked as spam. If your newsletters aren't getting opened, check your subject line and experiment before your next mailing. Be creative, not obtuse.
Have a call to action in your newsletters. What action do you want the reader to take once he's finished reading? Call you? Schedule an online appointment? Make a purchase?
If you don't have a newsletter strategy or a newsletter carrier or a "free download" to get people on your list, give us a call and we can help you with your strategy.
Rex Richard - Founder and CEO, Peak Dynamics LLC Innovator, WordPress and Multisite "Niche Market Master", Writer, Speaker, Trainer, Business Coach, Serial Entrepreneur.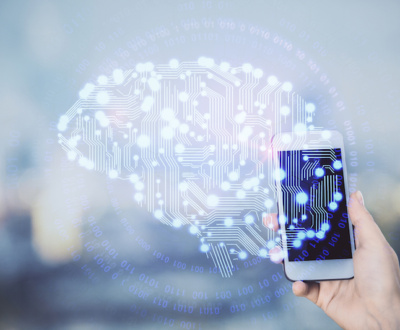 In the world of technology, Artificial Intelligence (AI) has emerged as a…
[easy-share counters=1 counter_pos="inside" native="no" hide_total="yes" fullwidth="yes" fullwidth_fix="100"]