If you're spending time and money writing content and copy you want it to work for you, right? That's why you need to learn how to write copy that sells… without being salesy. It is a delicate balancing act.
These are tips you may have heard before, but many of them bear repeating because it's easy to fall back into bad habits or habits that worked in the past but are not working as well today.
How To Write Copy That Sells
Because you're writing copy that will reside on your website – digital format rather than printed – it is a different method that will get people to read your words, take action on them and buy your product or work with you.
Make the copy easy to read. Don't fill it with jargon or insider acronyms. These may work with people in your industry, but they don't work with potential clients. You can show your expertise in other ways that don't turn a reader off.
Be clear. This is what we do. This is how what we do will impact you (positively) and address your pain points. Viola!
You may not be looking to show up on the first page of a Google search, but it makes sense to use some of your keywords and key phrases in your landing pages and sales content. The reason is that your audience knows you for those key words and is looking to you for those keywords.
What's in it for them? How will I know I am getting what I paid for? People want to know what they will get and how it will help them.
Have you heard objections from potential clients or former clients? Use those objections to your advantage. Address them, turn them around, show potential clients that you are aware of those objections and here is how you overcome them.
Don't go crazy with bulleted lists. We know that many landing pages and sales pages scroll on forever. This may work when you're selling an extremely high ticket item but start small. Use lists and subheads and bolded text judiciously.
Use !!! with care! Just because you're excited, doesn't mean a potential client will be. Save the !!! for when they are truly needed.
Remove empty adverbs and redundant phrases. Example: Carefully collected – collected; top priorities – priorities; extremely useful – useful. Look for ways to use stronger nouns. Example: Ran quickly – dashed; difficult situation – dilemma.
Be blunt and bold. You NEED to address this today because if you don't… XYZ Use short sentences. You can utilize two word sentences on a sales page. It's plain and effective.
Does your sales copy need a fresh set of eyes? A refresh? A complete rewrite? Reach out to Rex Richard from Peak Dynamics and he and his team can help you craft content that sells! 
Rex Richard - Founder and CEO, Peak Dynamics LLC Innovator, WordPress and Multisite "Niche Market Master", Writer, Speaker, Trainer, Business Coach, Serial Entrepreneur.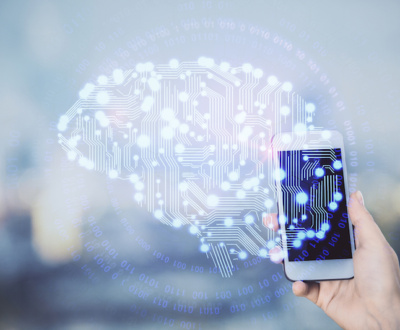 In the world of technology, Artificial Intelligence (AI) has emerged as a…
[easy-share counters=1 counter_pos="inside" native="no" hide_total="yes" fullwidth="yes" fullwidth_fix="100"]