Are you a pool industry professional in the new business phase? Are you going to open a swimming pool building or pool service business or both? No matter your business plan, everyone is in the start-up phase at some point. You can't skip the start-up phase but you do need to know what are the stages of business growth. Once you know them you can prepare for them.
Many pool industry professionals work with Rex Richard and his team at Peak Dynamics because he has been in the pool industry for decades and is a seasoned and trusted marketing professional.
The first stage of your pool industry business is the start-up phase. You may be barely existing in this phase. You're spending more money than you're bringing in and you may be spending more time than you'd imagined. Keep at it because it will pass and then you'll move into the next stage.
What Are The Stages Of Business Growth?
The stage is maintenance. You're past start-up and are now surviving on the income the business is generating. Congratulations! You've learned there is a need for the service you offer and are finding and keeping customers. You may even be at the stage right now where you can afford to bring in employees to help you survive the growth that is on the horizon.
Pat yourself on the back because now you're feeling successful! Your business is thriving. New customers are knocking on your doors and word of mouth is helping drive growth. You are also being recognized as an expert and an authority and now you may even be able to seek funding to escalate growth. At this stage you will need to decide whether you want to maintain your current level of growth and success or if you want to take off and take the business to higher heights. Leverage your success and your cash flow and look for ways to expand.
You will never stop working and pushing toward growth but at some point you will achieve a level of maturity that might allow you to step back and either hire a replacement to run the business while you sit back and reap financial rewards or you may be at a point to look for a partner or to sell your business.
Enjoy the phases of business growth. For some pool industry professionals, fear rears its head in many of the growth stages and that's natural, but I work with them to push through to achieve their business goals.
Do you have a strategy for using video in your marketing efforts? Contact Rex Richard and his team at Peak Dynamics to discuss how to use reviews in your marketing strategy. Ask us for a free quote.  
Rex Richard - Founder and CEO, Peak Dynamics LLC Innovator, WordPress and Multisite "Niche Market Master", Writer, Speaker, Trainer, Business Coach, Serial Entrepreneur.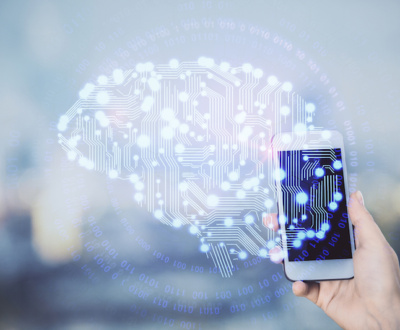 In the world of technology, Artificial Intelligence (AI) has emerged as a…
[easy-share counters=1 counter_pos="inside" native="no" hide_total="yes" fullwidth="yes" fullwidth_fix="100"]